Psychotherapy
Psychotherapy involves talking with a mental health provider who provides objective and professional guidance. The goal of psychotherapy is to identify possible conditions and raise awareness of how beliefs, emotions, thoughts and behaviors are connected. In this way, personal growth and positive change is possible.
Our testing services are currently on hold due to COVID-19. If you would like to be placed on our wait list, please contact the office directly. We will contact you to schedule when our office re-opens.
Testing & Evaluation
Yorlan offers comprehensive psychological and neuropsychological testing to assist in diagnostic clarification, to monitor previously identified conditions, and to provide recommendations for academic and occupational accommodations for individuals with disabilities.
Groups
Group therapy involves sessions guided by a therapist and is attended by several clients who address the topic of the group together in a supportive manner. Yorlan's groups are a great way to obtain the extra support needed to motivate positive change.
Dialectical Behavioral Therapy
Yorlan is proud to offer a Dialectical Behavioral Therapy (DBT) skills training group, led by Dr. Margaret Swartz, a licensed psychologist with extensive training in DBT techniques, including a Certification from the DBT National Certification and Accreditation Association (DBTNCAA).  Groups are held on a weekly basis and require regular attendance and a commitment to completion of the program.  The group is covered by most health insurance policies including mental health benefits.
Dialectical Behavioral Therapy, also known as DBT, is a Cognitive Behavioral Therapy approach with a strong research foundation that supports its effectiveness in the treatment of Depression, Posttraumatic Stress Disorder, Addictions, and Borderline Personality.  DBT assumes that clients struggle emotionally because they have not developed effective coping skills and that skills can be taught to bring about relief from emotional distress.
Yorlan offers a comprehensive DBT program.  Client's participate in individual sessions where they are helped to incorporate skills into their daily life, a Skills Training Group, and skills coaching when needed.  Clients attend a Skills Training Group that has a classroom like feel.  In the group setting, clients are provided with a workbook to review information and from which practice assignments are found for between session skills practice.  Clients are also seen for individual sessions to personalize the use of skills in daily situations, and help keep clients motivated.  Generally, clients begin the process with individual sessions, later incorporating group.  Clients also have access to their therapist between sessions for coaching of skills when they are most needed in daily lives.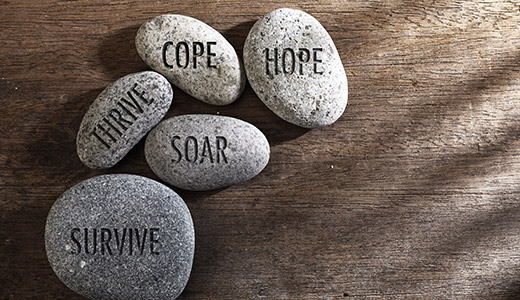 DBT skills focus on four primary areas that are generally most difficult for people.  These are:
Mindfulness Skills to help become grounded and focused on the present moment.
Interpersonal Skills to assist individuals to interact with others more effectively.
Emotion Regulation Skills to replace less healthy ways of managing emotions.
Distress Tolerance Skills to assist clients to manage times of crisis.
Overcoming Overeating Group
Our Overcoming Overeating group is currently on hold due to COVID-19. We look forward to meeting again when our office re-opens.
Many Americans struggle with eating behaviors and maintaining a healthy weight. Managing a healthy weight is not easy and often requires both education and support, not just a change in nutrition. Yorlan offers an eight-week program focusing on understanding the emotions, thoughts and beliefs underlying over-eating behaviors. This is an educational and support group for those who compulsively overeat, emotionally eat, binge eat, or just plain love food a little too much. Our goal is to pass on the skills, knowledge, and motivation needed to create new ways of thinking about food and healthy new eating habits. Each group covers a specific topic, which rotates about twice a year and is covered by health insurance with corresponding mental health benefits.
To join the Overcoming Overeating group, please call the main office at (717) 885-0503. For more specific information, Sherry Richards, LCSW  is available to clarify questions.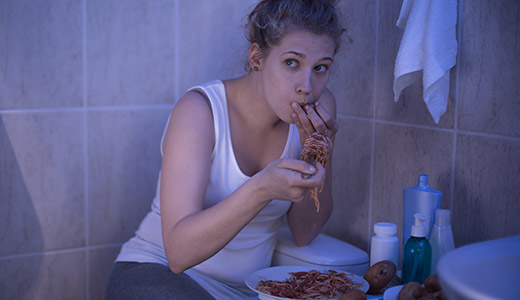 Topics include:
Emotional Eating
Food/Trigger Tracking
Breaking the cycle of binging, restricting, guilt, and shame
Chain Analysis
Why Dieting Doesn't Work by Sandra Aamondt
Ganeen Roth's Personal Eating Guidelines
Stages of Change
Listening to important hunger and fullness cues
Mindful eating
Core Beliefs
Habit Change
Personal Values, Goals and Motivation
Anger Management
Our Anger Management group is currently on hold due to COVID-19. We look forward to meeting again when our office re-opens.
The Anger Management Group is for men and women who recognize problem anger in their lives and are motivated to work on making changes. This structured 10 week group meets Tuesday evenings and will help individuals understand the sources of their anger, develop skills to decrease the frequency and intensity of their anger and learn how to express it in more helpful ways. Participants should be at least 18 years old. Individuals referred by the courts and/or probation will be accepted on a case-by-case basis. Most insurances are accepted.
Dave has facilitated this group since 2004. He is a Certified Anger Management Specialist II and a Fellow with the National Anger Management Association.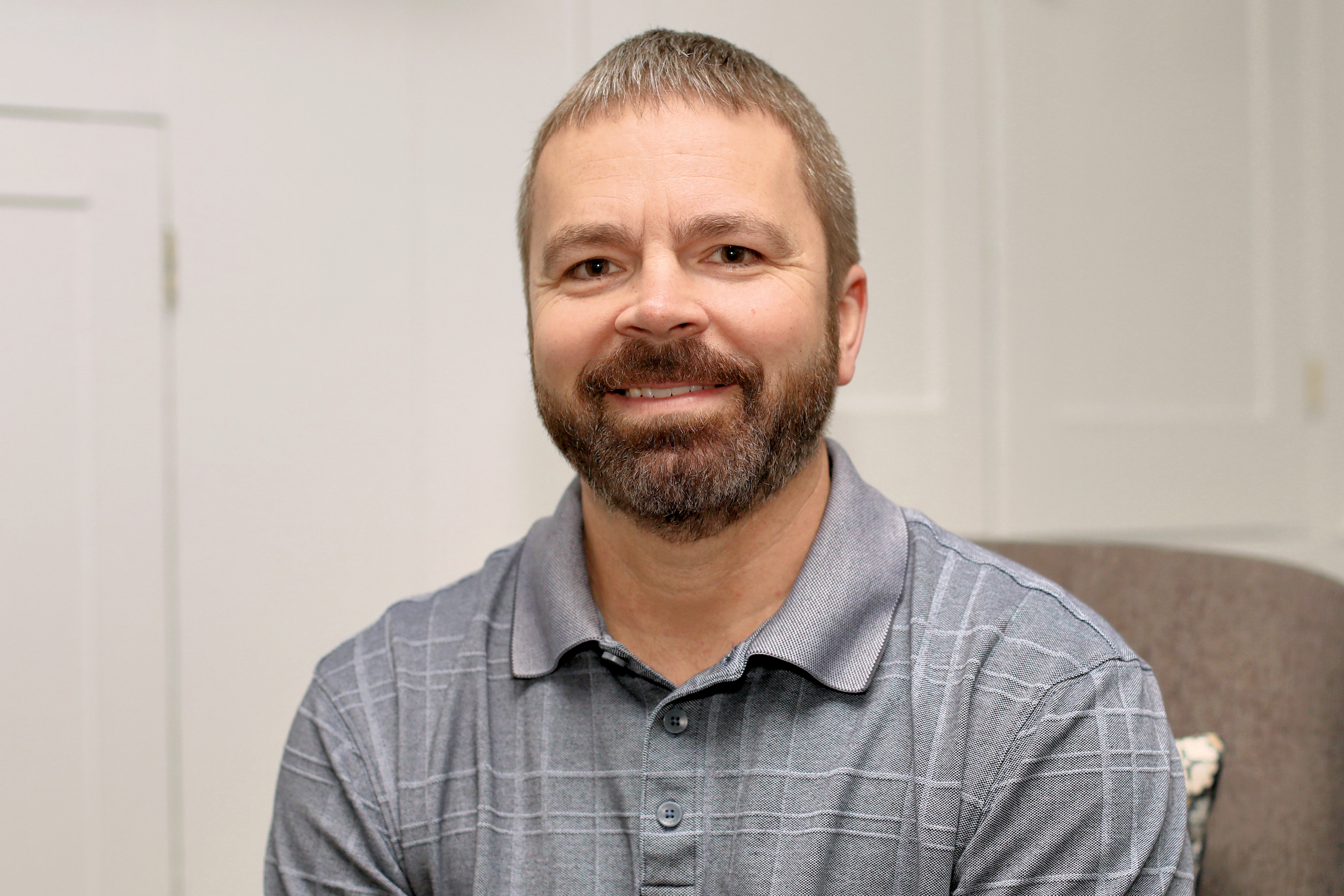 Behavioral Medicine
Behavioral medicine addresses both physical and psychological aspects of medical conditions, as the mind and body are inherently connected. At Yorlan, specialists in behavioral medicine are available to treat psychological factors related to chronic pain, head injuries, eating behaviors, surgical procedures and adjustment to limitations
Concussion Management
Concussions are now recognized as a traumatic head injury requiring treatment. At Yorlan, independent concussion evaluation and management is offered by Dr. Sabra Madsen who possesses extensive background in behavioral medicine and neuropsychology related specifically to concussions. If you are looking for comprehensive testing, symptom management and formal recommendations for return to work, school and sports play, Yorlan is your best option.
The Center for Disease Control (CDC) defines a traumatic brain injury (TBI) as a disruption in the normal function of the brain that can be caused by a bump, blow, or jolt to the head, or penetrating head injury.  Everyone is at risk for a TBI, especially children and older adults.  The severity of a TBI may range from "mild" (i.e., a brief change in mental status or consciousness) to "severe" (i.e., an extended period of unconsciousness or memory loss after the injury).  Most TBI's that occur each year are mild, commonly called concussions. While concussions are considered "mild" forms of TBI, they can result in significant change in emotional, cognitive and physical health, especially if unmanaged.
Samantha Faller Yoga at Yorlan
Yoga is more than moving your body, it's a way of connecting to yourself and what you need. Mindful practices like yoga are known to reduce anxiety, increase focus in ADHD, and increase self-acceptance in a non-judgmental atmosphere. Whether it's yoga, meditation, or a one-on-one session, you can cultivate your inner power and find tools that support your body, mind, and spirit here. Samantha Faller Yoga provides yoga services and is offered separate from the psychological practice, welcoming all people at all levels of practice to come move and be empowered on and off the mat.