The Center for Disease Control (CDC) defines a traumatic brain injury (TBI) as a disruption in the normal function of the brain that can be caused by a bump, blow, or jolt to the head, or penetrating head injury. Everyone is at risk for a TBI, especially children and older adults.  The severity of a TBI may range from "mild" (i.e., a brief change in mental status or consciousness) to "severe" (i.e., an extended period of unconsciousness or memory loss after the injury).  Most TBI's that occur each year are mild, commonly called concussions. While concussions are considered "mild" forms of TBI, they can result in significant change in emotional, cognitive and physical health, especially if unmanaged.
A concussion may lead to a wide range of short or long-term issues affecting:
Cognitive Function (e.g., attention, concentration, processing speed, memory)
Motor function (e.g., extremity weakness, slowed reaction time, impaired coordination and balance, and disruption in spatial abilities)
Sensation (e.g., hearing, vision, impaired perception and touch)
Emotion (e.g., depression, anxiety, aggression, impulse control, personality changes)
Sleep (e.g., more or less sleep, trouble falling asleep, disrupted sleep, fatigue)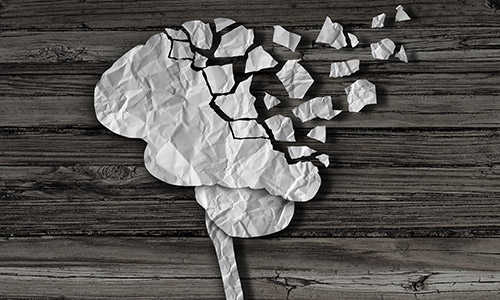 Some of these symptoms may appear right away. Others may not be noticed for days or months after the injury, or until the person resumes their everyday life. Sometimes, people do not recognize or admit that they are having problems. Others may not understand their problems and how the symptoms they are experiencing impact their daily activities. Many people with a concussion recover quickly, but for some people, symptoms can last for days, weeks, or longer. In general, recovery may be slower among older adults, young children, and teens. Those who have had a concussion in the past are also at risk of sustaining another concussion due to slowed process speed, spatial awareness, and reaction time. Some people may also find that it takes longer to recover if they have had a previous concussion.
The goal of concussion management through a psychologist trained in neuropsychology is to identify subtle and specific cognitive, emotional and physical symptoms that are often missed during on-the-field basic screening or even computerized testing.  In this way, clients receive realistic return-to-play, occupational, academic, and daily life recommendations to avoid further injury and a longer recovery time.  The goal of concussion management is to provide an objective evaluation and return individuals to activities in an efficient, but safe manner that extends their ability functions and participate in life.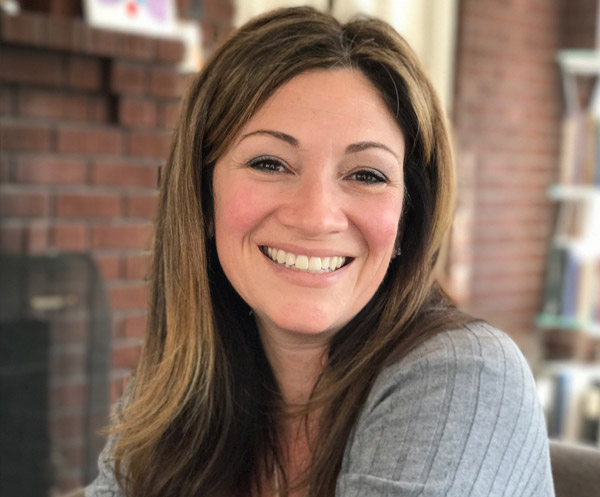 Dr. Madsen completed a three-month postdoctoral residency at the University of Pittsburgh Medical Center, working directly under the developers of ImPACT, which is a computer based test for post-concussion syndrome. As a certified ImPACT Consultant and licensed psychologist specializing in neuropsychology, Dr. Madsen is qualified to conduct testing, interpret testing results and manage the emotional and cognitive symptoms related to concussions.
At Yorlan, return-to-play is determined on an individual, in-person basis via comprehensive evaluation of physical, cognitive, and psychological symptoms in collaboration with a physician. Concussion management is a passion for Dr. Madsen, who feels that proper evaluation and testing is crucial in the management of symptoms to return to previous activities in a safe and efficient manner.
Services and What to Expect
Sustaining a concussion can be frightening and confusing.  The following steps are recommended:
First, obtain an evaluation by a medical physician through your primary care physician, urgent care or emergency department to rule out other, more serious injuries. It is common for the physician to order head imaging, typically via CAT scan.
Limit physical and cognitive activity until you or your child is medically cleared. This means no practice, participating in sports, work or school. Part of a medical evaluation consists of physical and cognitive limitations. It is very important to adhere to these recommendations.
After cleared by a medical professional, schedule further concussion management through Yorlan to continue symptom management, activity recommendations, additional testing if needed, and therapy if indicated. Repeat ImPact testing may be indicated, which can be provided at Yorlan.  Simply schedule an appointment by calling (717) 885-0503 or Request an Appointment.
Athletic trainers or parents may fax/email copies of baseline ImPACT results to Dr. Madsen at (717) 650-1281 or via email  prior to the initial evaluation. They may also simply bring prior testing to the initial appointment.  Baselines are helpful in determining changes in cognitive status.
Once stabilized, a follow-up appointment is often recommended to re-evaluate cognitive and emotional status. Follow-up evaluations are determined on an individual basis and typically take about 30-60 minutes, depending on symptom severity.
When should I seek medical care?
Go to the Emergency Room or call 911 immediately if any of the following symptoms occur. You should be evaluated for a more serious, life-threatening brain injury, such as a brain bleed, brain contusion, skull fracture, etc.
| | |
| --- | --- |
| Severe unrelenting or worsening headache | Loss of coordination, difficulty walking |
| Cannot recognize people or places | Seizures/convulsions |
| Impaired or declining consciousness | Slurred speech |
| Increased lethargy | Repetitive vomiting |
| Numbness/tingling in arm, leg, hand or foot | Loss of control of bowel/bladder |
| Difficulty or unable to waken | Clear fluid from nose or ears |
| Persistent or worsening confusion or agitation | Any other new concerning issues arise |
What can I do to prevent a concussion?
As with most injuries, there is no guaranteed method proven to 100% prevent concussions. However, there are several keys steps that can assist with decreasing the risk of sports related concussion occurrence in pre-season and during season. Some of those steps include:
For sports-related concussion prevention:
Pre-Season
Know and follow the concussion policy of your school or state
Attend mandatory meetings offered by the school to keep up-to-date on concussion topics
Post-concussion fact sheets in an easily accessible place in the home to use if needed
Get a baseline test if available in your area
Improve neck muscle strength
Ensure safety equipment (helmets, mouth pieces) fit properly and is well-maintained
During Season
Do not take any medication for a headache if it resulted after a hit until properly evaluated
Report any symptoms of a concussion immediately to a licensed medical provider
Follow the rules of the sport to decrease the chance of injury
Do not return to activity until all symptoms have resolved
General guidelines to avoid risk for concussion:
Follow the cognitive and physical limitation suggested by your physician or neuropsychologist if you have a previous concussion
Always wear protective gear when participating in high risk activities
Wear your seatbelt when in a vehicle
Slow down and work on awareness of objects around you that may pose risk for head injury
Listen to your body. If you have symptoms, you have most likely done too much.
For those with previous head injury, avoid activities that bring on symptoms such as amusement park rides, activities which involve inversion, or excessive heat.
What is the role of a Neuropsychologist?
If problems linger, a neuropsychologist can help. A clinical neuropsychologist is a licensed psychologist with expertise in how behavior and skills are related to brain structures and systems. A clinical neuropsychologist usually holds an advanced degree in clinical psychology (Ph.D., Psy.D.), and has completed a clinical internship and specialized post-doctoral training in clinical neuropsychology.
Neuropsychologists have two main roles when it comes to concussions:
Assessment. The first step in determining why symptoms aren't going away is to review your background. You may have had previous concussions, for example. Or you may have depression, anxiety, medication use, sleep disturbance or other factors that can slow recovery or masquerade as concussion symptoms.The neuropsychologist will then conduct a neuropsychological evaluation and/or testing to assess memory, attention, reasoning and other cognitive skills. Personality and mood tests can help the neuropsychologist understand if psychological factors are at work. Results of this evaluation will help identify ongoing cognitive impairments and specify what abilities have been most affected. Repeat testing can be useful to document improvement over time.
Treatment.  A neuropsychologist will provide psychoeducation, teaching patients about common concussion symptoms and normal recovery patterns. For cases in which patients develop an abnormal focus on their symptoms or other problems, cognitive behavioral therapy can help. In addition, support, monitoring symptoms, and modification of activities will assist in recovering in a more efficient manner.  Sometimes, individuals who have suffered a head injury, were also involved in a traumatic event leading to the injury.  If mood and/or trauma symptoms persist, referral for medication and/or short-term therapy may be indicated.
Information provided by National Institute of Mental Health (NIMH)